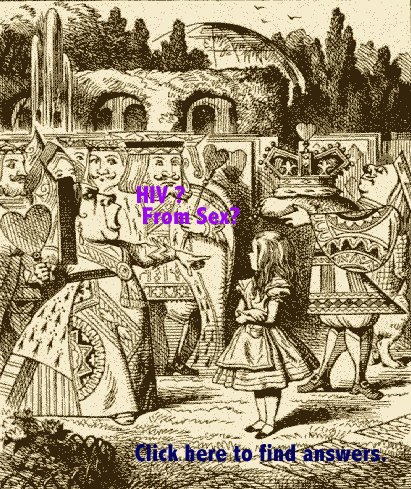 HIV Positive - or just want to learn more? What is HIV?
What are the risks? What should you do...
What is AIDS? Are there different scientiffic viewpoints? Do you have a lot of questions?
Click on the photo above to access a wealth of information - for the lay person and for the scientist ... find original documents, see the key research, make up your own mind. This library is the product of many years of investigative research.
and if you would like a detour on the way - read here the author's recent adventures in the the HIV troubled land of South Africa on her personal website
The Web Inquirer - Dedicated to justice, civil rights, health of body, spirit and of world

The Spotlight on

AIDS and HIV

Edited and Compiled by Janine Roberts

Founded 1995

______________________________________

Last Updated 2007